PIVOT - The Ideal IoT Integrated Platform
PIVOT is an integrated IoT system that aims to provide a user-friendly and intuitive monitoring experience. Those practical sub-IoT solutions, such as 'AV System', 'Lighting System', 'Signage System', 'Smart Washroom' and 'Parking System' are available to use and countless sub-IoT solutions are under design and development in the coming future. Your management team grasps real-time property status and analysis data with their fingertips with ease. The flexibility of adding or reducing modules brings you a unique dashboard based on your requirement. The PIVOT is not only accelerating your work efficiency but also transparent your business management status and condition.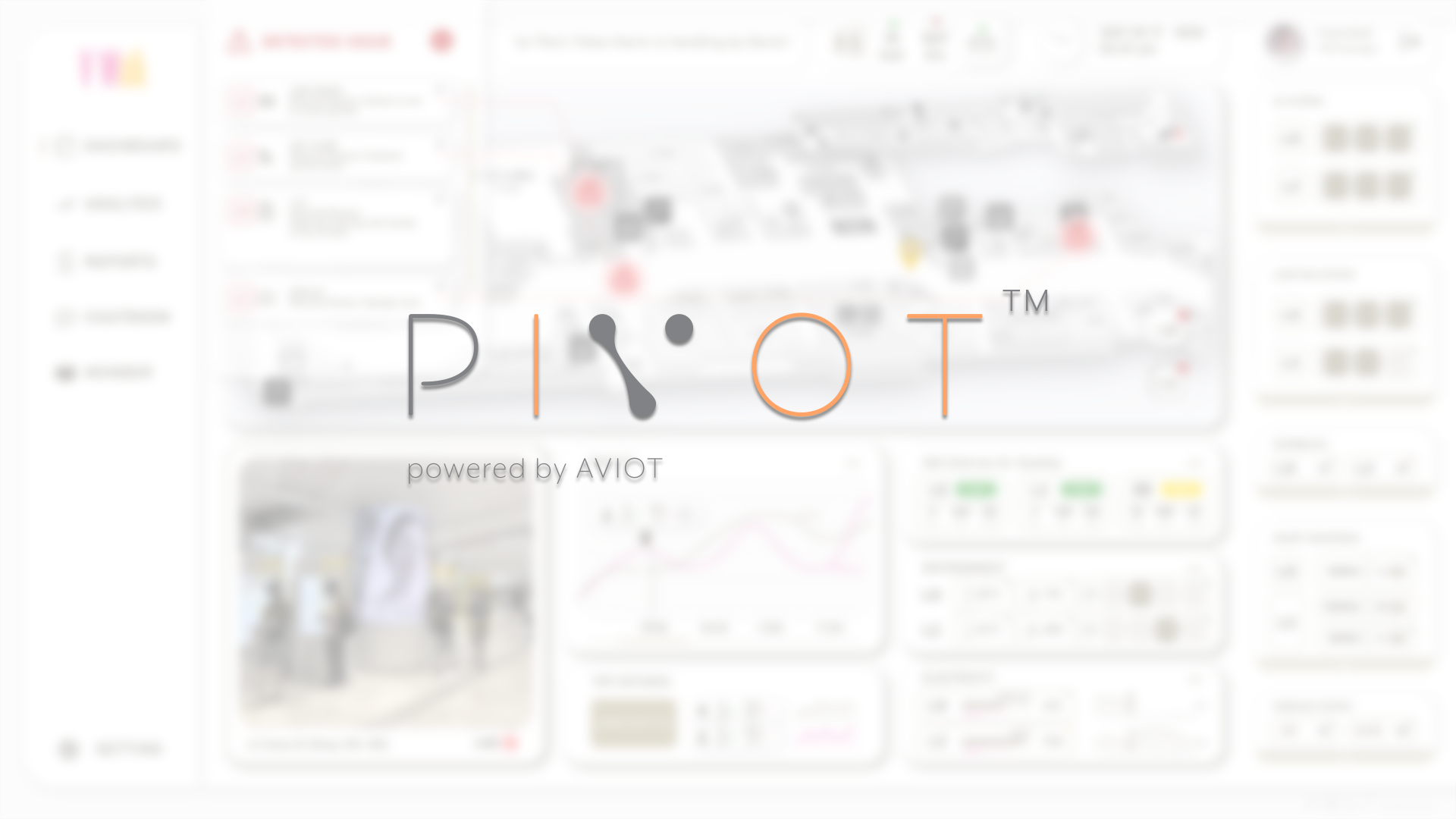 Profession IoT Solutions Help Visualize Your Business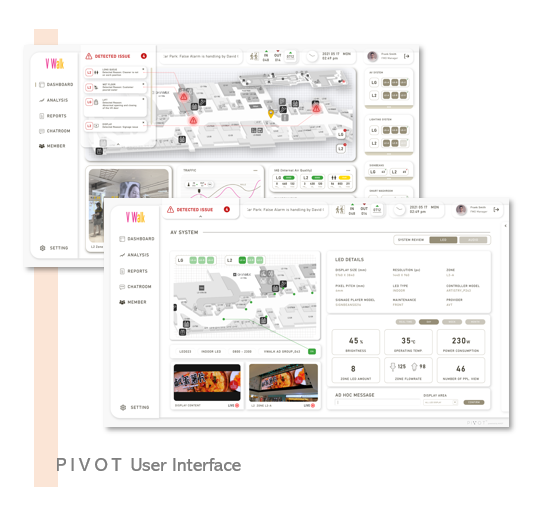 PIVOT Sub-system Introduction
A. AV System
Our complete AV system visualizes data and equipment status on the PIVOT. Operators can operate and make commands anywhere, anytime. They can review the status and usage of a specific area with a click. It saves time, human resources and improves work efficiency.
B. Lighting System
We designed and programmed the Control Panel for easy control and monitoring of your lighting system. By comparing the historical electricity consumption statistic and the big data collected, it is easy to analyze the average of the annual electricity data for prediction and planning.
C. Smart Washroom
Plenty of sensors and devices are interconnected to form a Smart Washroom. We collected the data from the occupancy sensors to estimate the queuing time for each toilet cubicle, reduce unnecessary queuing and improve the customer experience.
In the dashboard, we can preview the helper information, job tasks status, indoor air quality status of toilet zone, timely abnormal issue report, etc.
D. Parking System
The parking floor plan presents the real-time status of the car park in PIVOT. We deployed IP cameras to preview the parking entrances and exits. The data transform into useful indications to users. It helps users reduce the time to seek parking during peak times. Management and users can preview the parking details of specific parked cars, such as parking time, parking fees, membership, etc.
E. Signage System
PIVOT allows quick preview and monitors display content in real-time. Other functions such as approval of pending displays content, previewing media library, and checking display schedules are achievable in PIVOT.
PIVOT Feature Highlights
• Simple and easy user interface design, users able to handle quickly
• User orientation, develop your intelligent platform for different purposes
• Cost-effective, provide the best service at your purposed budget
• Prioritize user privacy, independent cloud server enhances data privacy and ensures better user network security
• Standalone IoT system ensures system ownership
• Over 10+ experience in AV/IT industry and developed various IoT solutions